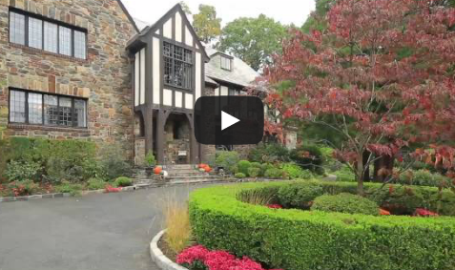 12 Nov

Craftsmanship, Vision and Happy Customers a Grasso Tradition for Three Generations

For three generations, and over fifty years, the Grasso family has earned the trust of Westchester clients by providing them with unique homes. Grasso Development Corp. works with homeowners in the Westchester area looking for a new home or a whole home renovation, and helps make their vision a reality.

"I grew up in the construction business," said Jeff Grasso. "My family has been in building in Westchester County for over 50 years. My entire summers as a kid were spent on a construction site."

"I've been quite lucky with the customers that I've had a chance to work with. Most of them are still good friends. We've become close when the building process goes on, because it's a very intimate relationship. You're at someone's house daily, you're dealing with them over the course of approximately a year, sometimes, so you get to know each other, and you get to a develop a relationship that will hopefully last long into the future."

Kathy Szabo was introduced to Jeff through friends when she and her husband were considering a home renovation. "That's actually how Jeff works best – (through) word-of-mouth because he has a great reputation and he is really wonderful guy to work with," said Szabo. "So we didn't actually have a whole home renovation in mind at first, but because we actually enjoyed the process as we got started, we continued to build and add on to our request to the point that really everything that had bothered us about our previous house, we were able to modify and customize to our needs."

Bets Miller, a Rye business owner, said she and her husband chose Jeff because "his name is synonymous with great craftsmanship. We've known Jeff for a long time time, our kids go to the same school. He's a really upstanding and well-known member of our community, so we felt really comfortable using him and knowing that he was going to stand behind the work that he and his team had done."

For Grasso, the home-building business is very much a family affair. "My wife is very friendly, outgoing and she has lots of connections, so she's good she's a good promoter of my business. My father and I have a great relationship. We're not only business partners, but we're best friends. We work together daily. we see each other and talk about projects are going on. We typically run anywhere from four to five projects at one time, so he may be off doing a custom home in Bedford while I'm doing a restoration or a custom home down in Rye."

"When I  finished college I had a clear vision that I want to be a builder, and I love what I do. I'm excited everyday to go to work to build houses and deal with customers to make their vision a reality."

Grasso Development Corp. takes pride in the knowledge and experience it has acquired in the area of building and maintaining fine homes for three generations and more than fifty years. If you have questions about custom home building, renovations or home maintenance in the Westchester, NY area, call Jeff Grasso at (914) 632-0525.